SCREENING ROOM
UFFyc At Home
BLOCK C | Friends & Family Plan
AVAILABLE ON FRIDAY, MARCH 27, 2020
​
​
Click the PLAY VIDEO button in the viewer below to begin the show. When one film ends, the next film will automatically begin. A 10-minute intermission slide has been built into the program, so when you see the UFFyc at Home slide, you'll know that you have 10 minutes to get everything you need for the second half!
​
​
2020 UFFyc at HOME | BLOCK C
The Things My Father Never Taught Me
07:07
Awaiting Grace - Short Film 2016
08:17
"Shakespeare In Tokyo" |『シェイクスピア・イン・トーキョー』
20:34
UFFyc at Home Intermission 10m
10:00
Grace in Training // Short Film 2019
09:38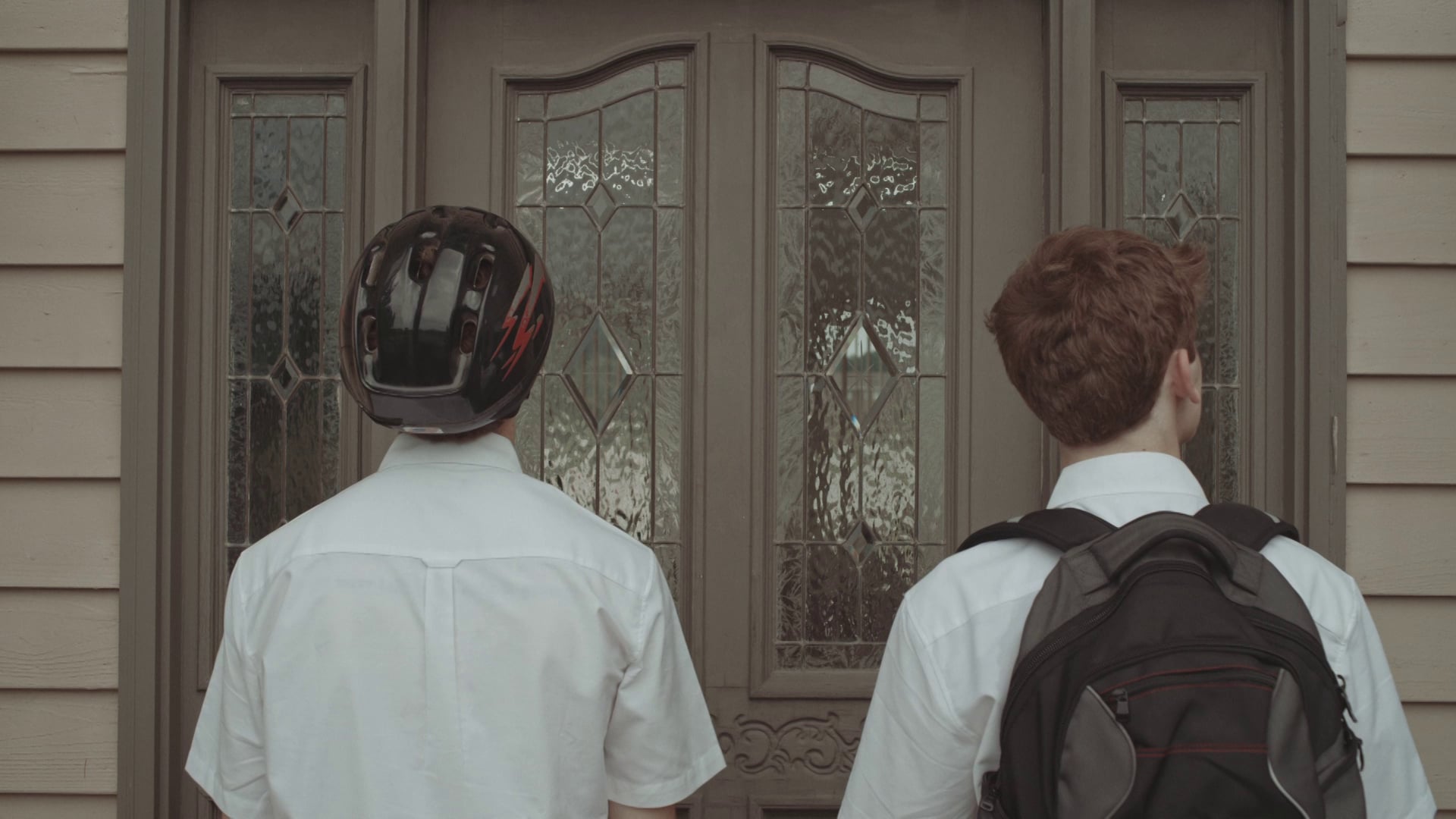 The Gospel of Hip Bones
12:10
Things My Father Never Taught Me
Narrative | 2012 | 7 min.
Suggested Rating | PG-13
​
Country | Australia
Producer | Jennah Bannear, Peter McIntosh, Burleigh Smith
Production | Wavebreaker
Director | Burleigh Smith
Cast | Burleigh Smith, Aiden Papamihail, Bridie Carter
​
To thine own self, be true. Melvin gives dating advice to his three-year-old son. He teaches him to dress well, act with confidence and spend time with the right crowd - the results are disastrous. When Melvin meets Mary, an attractive single mother, his womanizing skills are put to the test.
​
Things My Father Never Taught Me

screened at the 2013 UFFyc.
Narrative | 2016 | 8 min.
Suggested Rating | PG-13
​
Country | USA
Producers | Curtis Thieman, Aaron Seelbinder, Maureen Mountcastle, Jonathan Medford
Director | Curtis Thieman
Writers | Curtis Thieman, Seth Photopoulos
Cast | Maureen Mountcastle, Marty Landau, Jeffrey Holler, Pat Gallaher, Aaron Seelbinder, Amy Todd, Jose Vergara
​
Mark decides to be frozen when he discovers he is terminally ill. He has high hopes for the future but the timing couldn't be worse.
​
Awaiting Grace
screened at the 2017 UFFyc.
Documentary | 2018 | 14 min.
Suggested Rating | G
Country | United States
Language | English
Producer | Jon Coplon
Director | Maris Curran
Cast | Julie Caskey
​

​
Five acclaimed African American quilters from Gee's Bend, Alabama, talk about love, religion and the fight for civil rights as they continue the tradition of quilting that originally brought them together.
​
While I Yet Live

screened at the 2018 UFFyc.